SERVICES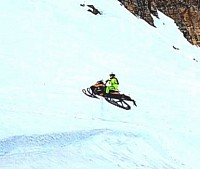 Riding around the base of BALD MOUNTAIN, UTAH
Recreational Vehicle Rentals
Living in the beautiful backcountry can be exquisite yet unpredictable, challenging, and can break even the toughest individuals if not adequately prepared.  To us, the term recreational vehicle is the equivalent to life support when talking necessity!! The grueling winter months can present such extreme variables that traveling can be dangerous if not equipped with the proper knowledge, gear, and means of travel.  We provide Snowmobile rentals for our local community to assist in accessing their mountain homes all winter long.  We also welcome the daring adventurers as well as the brazen traveller looking for the ultimate thrill thats action packed, easy on the wallet, but worth every priceless moment!!! Our professionals live to ride the majestic winter wonderland so you can rest easy when we say, we got your back! We highly recommend getting out this winter and visiting the JOATMON at High Uinta Ventures for an experience youll talk about forever and hopefully make it a regular event whenever your seeking wintertine adventures!
PRICING:
 $150-$200: single person trail sled
$200-$250: 2up trail sled
$300-$350:larger single person mountain sled
There's a $10 oil surcharge and you only pay for what gas you burn as you will leave with a full tank. 
Fuel cost is $6.75 a gallon 

Overnight fee is $50 per machine

The recovery fee for any stuck or wrecked machines has a $100 minimum and  an additional $80 per hour per man W/machine from the time we have to leave the shop until we return with the equipment. 
Rental day starts at 9am and ends at 5 pm if you have not returned by 5pm we give a 30 minute window before we suit up and depart on a search and rescue mission, for your safety, in case you get stuck out there with no way to communicate as cell phone service is very unreliable out here. At that point the recovery fee is enstated and the clock starts ticking.

Damages are assessed prior to leaving and upon return. We will do a visual inspection with you before you leave.  We adhere to a you-break-it, you-buy-it policy when it comes to equipment damages.  Mechanical failures are the only exception. 
We have a detailed lease agreement and waiver of liability you and anyone who will be operating or riding the machines must sign prior to departure.  


If you need to reserve a machine please be courteous and give plenty of notification of any changes in your plans so if you decide not to come we can try to rent the Machine out to the next available customer.  This is our livelihood in the winter and an unrented sled is lost wages for us.  We do not currently require a security deposit as long as customers will respect the above request and continue to do so.  We're family owned and operated and we're here to survive and have fun like anyone else! 
NOTE:
Unfortunately we will not be providing Atv/Utv rentals for the 2023 summer season.  Check back often as we will continually provide updates to our equipment inventory availability as it developes. We apologize for any inconvenience.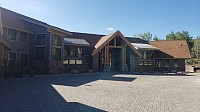 One of many beautiful mountain homes we meticulously maintain.
Handyman
This is where the inspiration to coin the term JOATMON as an eccentric, spot on, definitive nickname or label to advertise the moral perspective and vast array of experience-acquired knowledge to suit the needs of every homeowner no matter what or where the issue originates from, humbly began. We figure why hire a master of one skill or trade, when you can fulfill multitudes of requests with a Jack Of All Trades, Master of None.  Our Handy-Jacks will give it to you straight and cut out the BS to save you time, money, and alleviate the anxiety and stress that home repair or maintenance issues can inconveniently present.  If we can't take on the task confidently,  we gaurantee we'll get you in touch with someone who can, or at least give you a good sense of direction in order to obtain that which you require to knockout that extensive list of pesky home maintenance issues.  Even the obscure "Honey-Do" list is no match for the determined JOATMON!  So give us a call, find us on Facebook, or shoot us a message or email to resolve your problem ASAP!!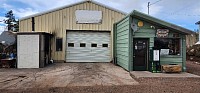 Onsite Mechanics Facility
Full Service Mechanics Facility
Although we utilize the mechanics shop primarily for upkeep and maintenance on our rental fleets and company equipment, we still offer standard services to the public as well.  Need those rubber shoes changed from winter tracks to summer tires?  We can do that! Need a basic service or oil change? We can do that! Weird sounds that werent there before or rough startup after the seasonal storage?  We can definately diagnose that! We highly recommend that you stick to the manufacturers recommendations to preserve your warranty but if your in a bind, we'll get you out and back on the road best we can! Were the only shop 30 miles in either direction so its worth stopping for advice or a quick opinion!! 
JUST IN CASE! 
In the event of an emergency such as persons trapped in an avalanche, riding accident resulting in injury, or a lost person scenario, we will aid in anyway necessary day or night as we have extensive knowledge of the landscape and are trained in many different emerncy response courses.  Weve saved many from what could have been their last! 
And the list goes on..
Tree Felling and Debris Removal
Snow Removal
Staining and Painting
Sealing, Chinking, and Caulking

Roofing
Minor Excavation
Buck Fencing
Local Trip Planning (hiking, skiing, snowshoing)
Consierge
Project/Task Management
Backcountry Excursionist ride-alongs
Just to give you an idea of what you can inquire about when seeking solutions to your needs!! Local to the MonViso, Manor/Uinta Lands, Pine Plateau Estates, Christmas Meadows Summer Home, North Slope of the High Uintas Wilderness area, providing local H.O.A.s top notch service, consultation, and assistance with just about anything you can imagine!